Dear Friends and Partners,
Perhaps you have friends or acquaintances who care for children with disabilities. If so, you probably know how others sometimes have a negative outlook towards these children when in reality they are deep, kind and beautiful. They look different from other children, but they are just kids – such incredible kids!
This is why one of our important goals is the integration of children with disabilities into modern society – to help society adapt to these children, to help build respect toward these families who despite all the difficulties are raising children with disabilities. We want to help draw public attention to these issues, so we decided to release a collection of merchandise with prints that do just that – T-shirts, sweatshirts, Eco-bags, cofee mugs etc.
Our slogan is EVERY CHILD IS WORTHY OF OUR LOVE.
We are immensely thankful to a designer Tetyana Ostapova for the logo and design!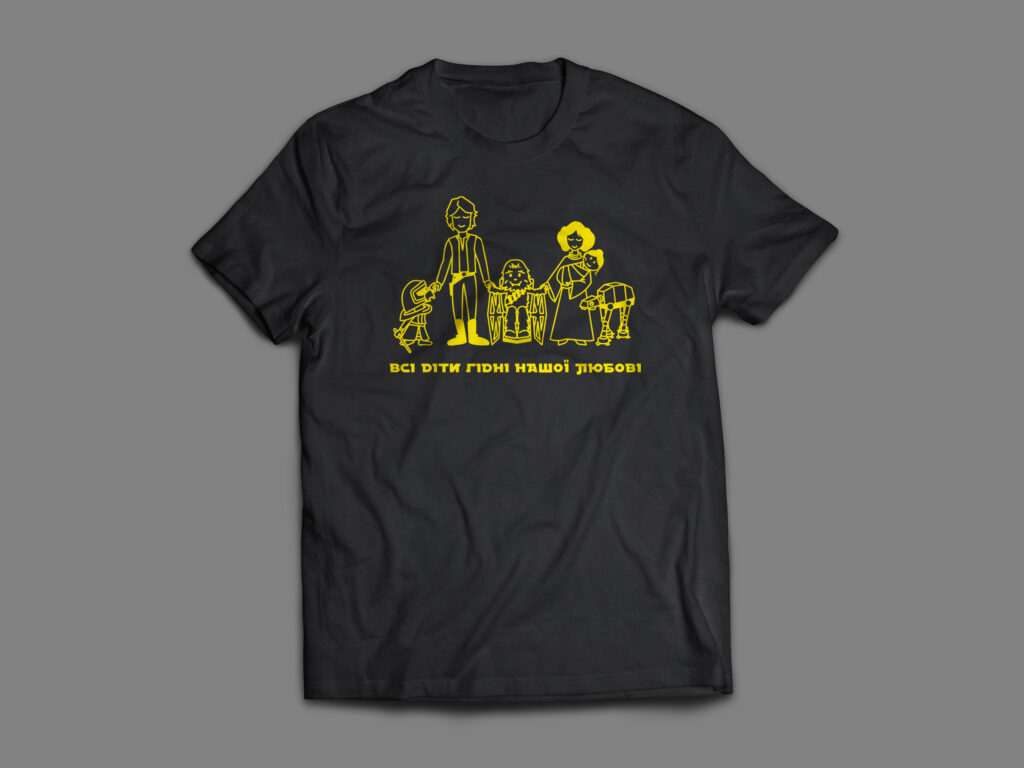 By purchasing and wearing or using our merchandise you show your commitment to children with disabilities and their families. On top of that hopefully it will be motivation for others to join our project.
Our partner in realization is Oleksiy Lubov.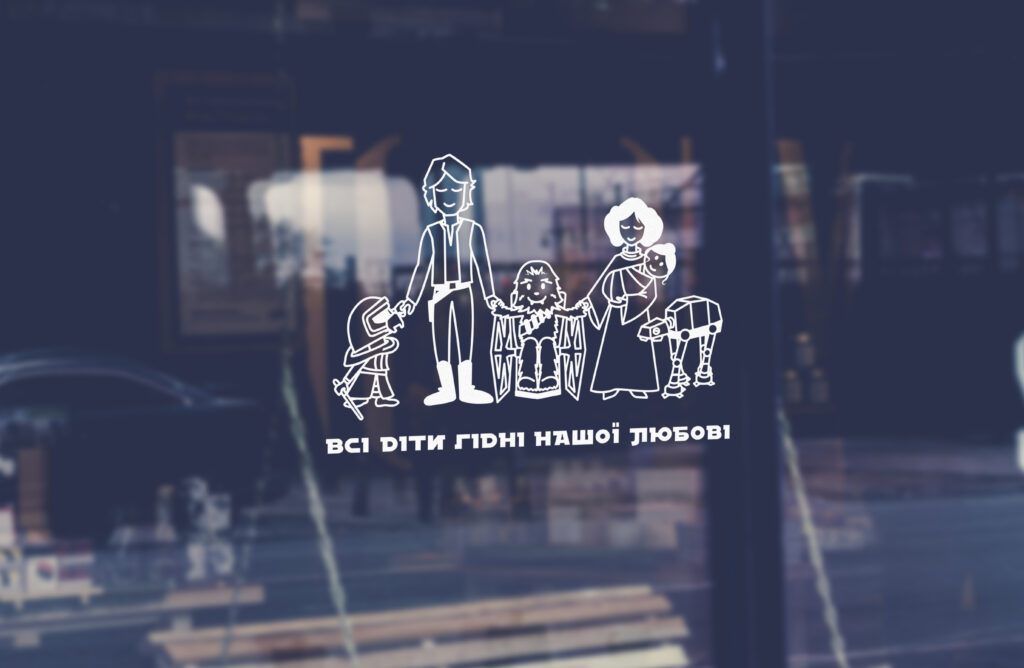 Purchase our products, take selfies and share them on social media! Use the hashtag #LightHouseMakariv and/or #ЛюбовНеМаєКордонів. By doing this you will also be helping promote our project for the rehabilitation and integration of children with disabilities into society!
All proceeds will be used for rehabilitation of children with disabilities.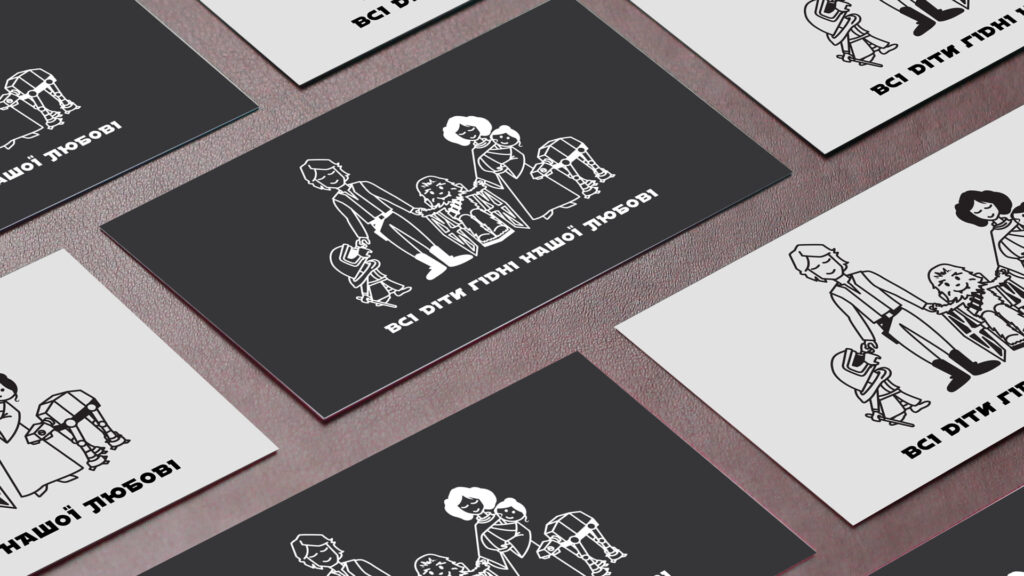 Join our project!
We are accepting ideas for quotes or slogans to be used on t–shirts, sweatshirts, Eco-bags, coffee mugs, car window stickers, decals, etc.
We start with offering you a collection of t–shirts with prints and slogans for the whole family (different sizes)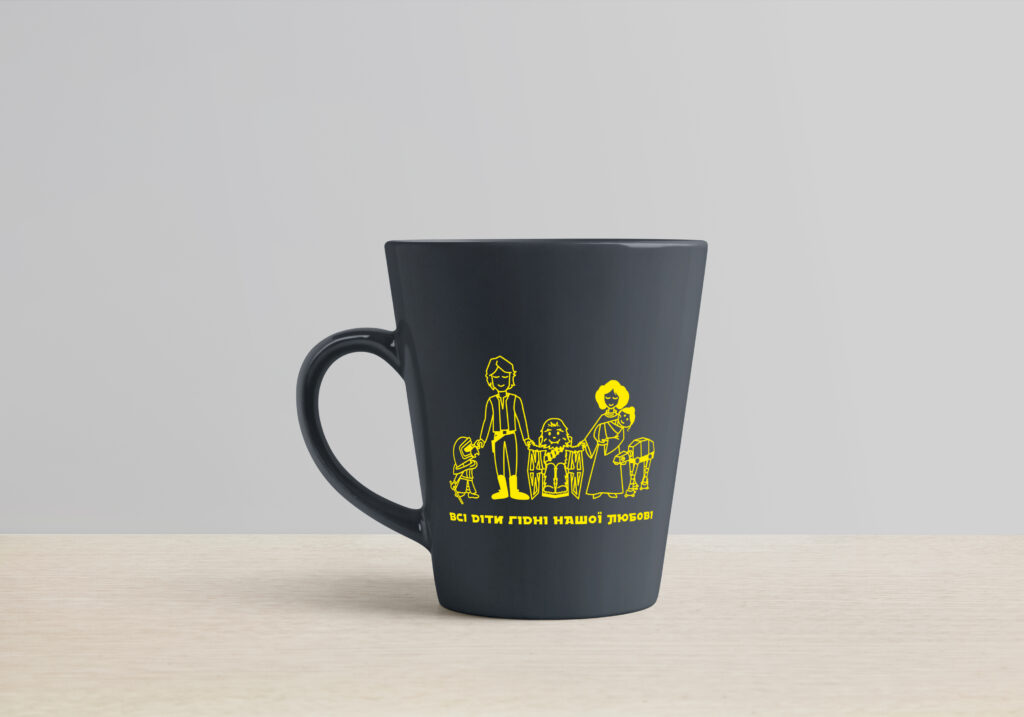 For merchandise orders:
– we can be reached by telephone at: +380(99)606 72 78 (our volunteer Olena)
– or send us an email to: lighthouse.frc.salem@gmail.com;
– or visit us on Instagram та Facebook and write a comment "I want to buy this."  under the merch item you chose and we will contact you;
– our Patreon is waiting for you to join our team financially.
Please share this information with you friends and on social media.
Sizing Chart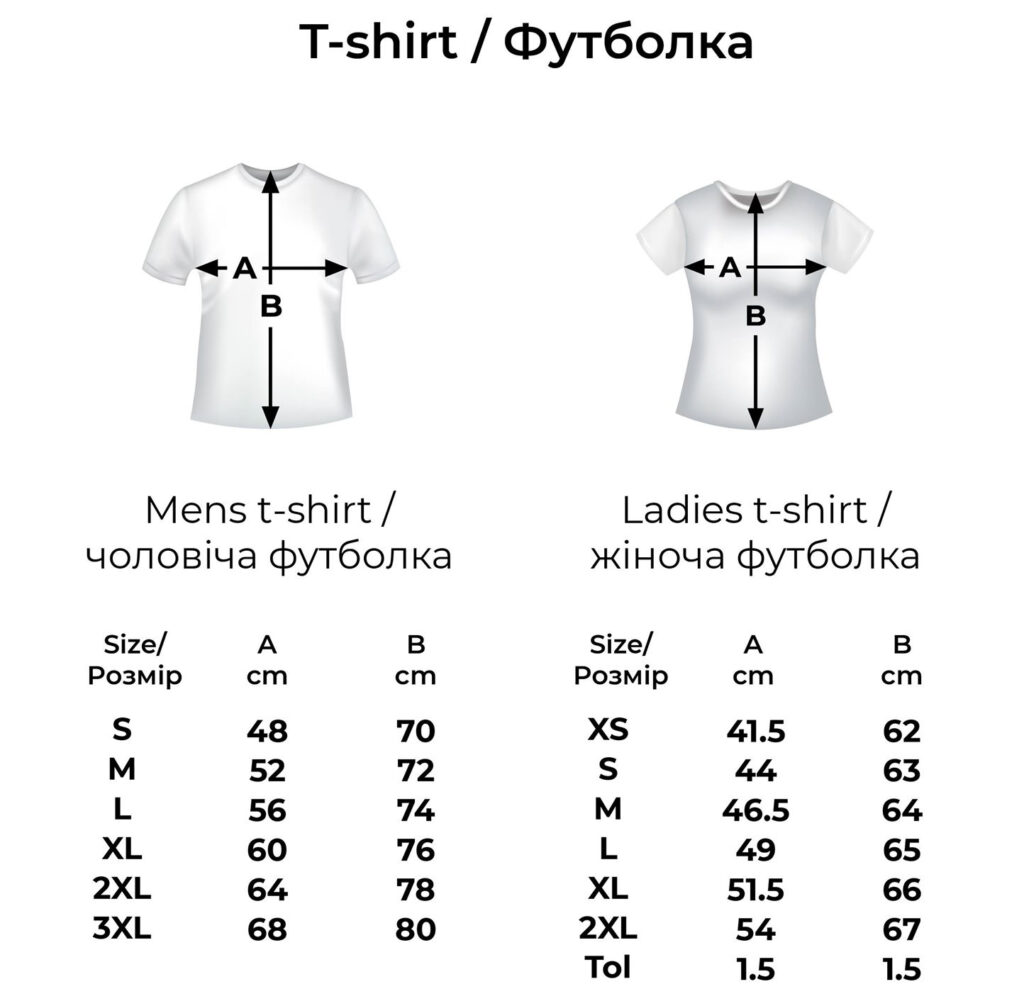 We are currently able to take orders for color, size, sex and prints for t–shirts. You may see samples on Instagram та Facebook.
You can become a co-author of a real miracle in the real life of a child with a disability through your donation by clicking the "Donation" button below, and use your bankcard to donate any amount in UAH.
Please subscribing to our Facebook page, Instagram,  YouTube channel and Telegram to get news.