BORDWAY LIMITED LIABILITY COMPANY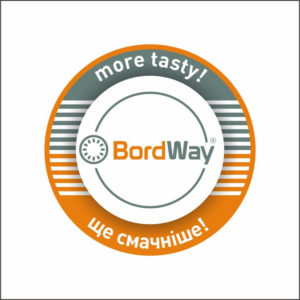 BORDWAY LLC is a confectionery distribution company that has been on the market for 4 years now.
BORDWAY is partnering with about 25 Ukrainian  sweet treat manufacturers.
The company delivers good quality products to retail outlets throughout the Transcarpathian region of Ukraine.
The company from Hust town provides reliable services to about 2,200 trading partners.
Director: Maria Fedoranych.
ADVENT INVEST LIMITED LIABILITY COMPANY

TM Kompozit is a leading Ukrainian manufacturer of paints and varnishes, specializing in high-quality products such as surface preparation materials, enamels, specialty paints, interior and facade paints, decorative plasters, varnishes, decor, adhesives, etc.
The company has been on the market for over 20 years. The company has developed a strong and effective distribution network in 22 major cities of Ukraine. It has earned the trust and recognition of Ukrainian and European partners and consumers. The company is on the list of the best paint brands of Ukraine.
TM Kompozit's production technology and formulations are developed in it's own laboratory, with the active assistance of such global giants as DowChemical, BASF and others. The manufacturer enjoys using advanced technologies, modern laboratory and production equipment, practical tests. They are constantly monitoring the innovations in the raw materials market and the progress in the field of coating technology.
The company strives to create the best ways to solve a variety of problems, and we are confident that the products offered will help facilitate the selection of materials that are best suited for your needs and ideas.
Company Director: Dmytro Ostapenko.
ChildAid to EASTERN EUROPE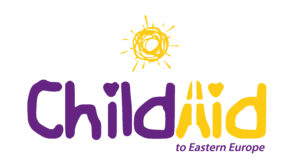 ChildAid to Eastern Europe is a UK-based Christian charity which was established in 1973 as Aid to Russian Christians.
They have worked exclusively in the region and today bring essential support to orphans, disabled children, abandoned babies, conflict victims and vulnerable families.
Working with local partners they offer emergency and long-term social action programmes enabling the vulnerable and disadvantaged to lead normal and productive lives as adults.
HENKEL COMPANY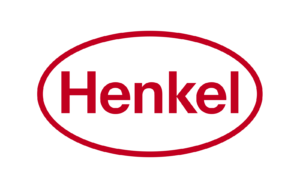 The Henkel company operates globally and has a balanced and diversified product portfolio.  The company's leading positions in the industrial and consumer product segments are based on powerful brands, innovative solutions and technologies developed by three business divisions.
Established in 1876, Henkel has been successfully operating for over 140 years.  Henkel employs nearly 52,000 people around the world.  It is an extremely diverse team of business experts united by a strong corporate culture, a shared goal of sustainable value creation and shared values.  Henkel is a recognized leader in the sustainability industry and holds leading positions in many international indices and rankings.
Henkel employs around 700 people in Ukraine.  The company has 4 production facilities and two offices in the country.  It is the producer of many branded products that you constantly use, for example:  Ceresit, Moment.
«SAHARA» COMPANY

«Sahara» company provides full scope of engineering works for twenty years – from designing of engineering networks to their commissioning, for both private houses and large industrial objects in all regions of Ukraine.
Today, "Sahara" has four full-fledged divisions in Kyiv, Lviv, Ternopil and Ivano-Frankivsk, providing a range of the highest quality services. More than 140 employees of the company are always ready to offer best solutions and create reliable engineering systems. The company pays special attention to environment friendly and energy efficient equipment: solar systems (convert sunlight into heat energy), heat pumps, equipment running on biomass and has neutral Co2 emissions, ventilation systems with heat recovery, humidification systems and others.
Innovation and ecology is the credo of «Sahara» company. Thanks to a professional work of the team, the maximum result expected by customers creation in terms of an ideal comfort in the houses is always achieved. The use of innovative and high-quality equipment guarantees to customers receipt of reliable energy-efficient engineering systems.
KitTrade COMPANY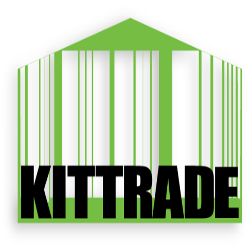 KitTrade company has been present on the agricultural market of Ukraine since 2011.
During this time, we have earned a reputation as a reliable supplier of agricultural machinery for livestock and crop production, containers for bulk and animal feed.
The main products of the company "KitTrade" are:
– equipment for storage and transportation of grain (grain dryers, silos, elevator complexes, ventilation equipment, pneumatic conveyors, grain throwers)
– feed production equipment (grain crushers, granulators, feed mixers, feed lines, grain mills)
– container for loose (running runs)
– compound feeds and feed additives.
CYGNET AGROCOMPANY

Cygnet Agrocompany is a high-tech agricultural holding that has been operating in Zhytomyr and Vinnytsia regions for over 10 years.
Areas of activity:
– Crop production (growing wheat, corn, soybeans, sunflowers, sugar beets);
– Sugar production;
– Elevator direction (grain storage services);
– Dairy farming.
Corporate social responsibility is one of the fundamental principles of the Cygnet Group.  CSR projects are designed to build a modern Ukrainian village, which is pleasant to live in.  By creating jobs in the regions of its presence, Cygnet helps to improve the quality of life of the population and increase its level of well-being.  In addition, Cygnet promotes rural development and cultural development.
The company has more than 750 employees.  In its activities Cygnet is guided by corporate values: social responsibility, manufacturability, rationality, professionalism and development, reliability, proactivity, teamwork.
You can become a co-author of a real miracle in the real life of a child with a disability through your donation by clicking the "I WANT TO HELP" button below, and use your bankcard to donate any amount.
Our team which started the rehabilitation project for children with disabilities has opened our page on Patreon. Could you join there or share + recommendation to join for your friends?
Please subscribing to our Facebook page, Instagram,  YouTube channel and Telegram to get news.