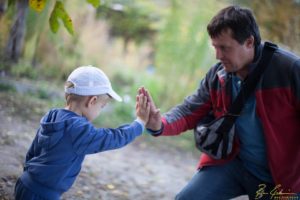 The «Salem» Charity Fund was founded in 2017 as a continuation of the work of the «Salem» Cultural and Educational Center, NGO in Tarashcha, Kyiv area (founded in 2010) and the «LoveHasNoBorders» initiative (founded in 2014) to activate the already started activities and engaging more resources for charity.
The founder and head of the Fund is Ihor Prus.
The main goal is to eliminate discrimination against children caused by disability, low social status or armed conflict, and give them access to modern education, quality health care, timely and complete rehabilitation and other human rights through various projects and help.

Interview (English subtitles) with the head of Salim
For these purposes we use different attractive resources. These are both material, human (volunteers) and intellectual.
° You can help us financially and there is information on the site how to do this!
° You can become a part of our volunteer teams in different projects! Watch the news on the site or follow our Facebook page and if you want to be in a group that changes the lives of children, then get in touch with us. Contact – here. We are waiting for your requests!
° You can help us to make our work more efficient by sharing your knowledge and experience.
Development Strategy:
– creation of local assistance centers for children;
– strengthening of families. Helping a family and helping a child in this family – cannot be divided;
– rehabilitation of disabled children;
– motivating families to adopt orphans through long-term assistance projects;
– creating a scholarship system for talented disabled children.
You can become a co-author of a real miracle in the real life of a child with a disability through your donation by clicking the "I WANT TO HELP" button below, and use your bankcard to donate any amount.
Our team which started the rehabilitation project for children with disabilities has opened our page on Patreon. Could you join there or share + recommendation to join for your friends?
Thanks to Ben Robinson for the photo.