BORDWAY LIMITED LIABILITY COMPANY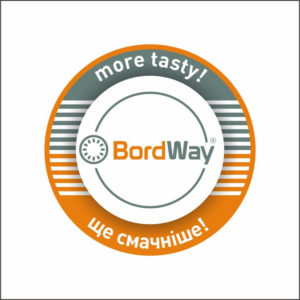 BORDWAY LLC is a confectionery distribution company that has been on the market for 4 years now.
BORDWAY is partnering with about 25 Ukrainian  sweet treat manufacturers.
The company delivers good quality products to retail outlets throughout the Transcarpathian region of Ukraine.
The company from Hust town provides reliable services to about 2,200 trading partners.
Director: Maria Fedoranych.
ADVENT INVEST LIMITED LIABILITY COMPANY

TM Kompozit is a leading Ukrainian manufacturer of paints and varnishes, specializing in high-quality products such as surface preparation materials, enamels, specialty paints, interior and facade paints, decorative plasters, varnishes, decor, adhesives, etc.
The company has been on the market for over 20 years. The company has developed a strong and effective distribution network in 22 major cities of Ukraine. It has earned the trust and recognition of Ukrainian and European partners and consumers. The company is on the list of the best paint brands of Ukraine.
TM Kompozit's production technology and formulations are developed in it's own laboratory, with the active assistance of such global giants as DowChemical, BASF and others. The manufacturer enjoys using advanced technologies, modern laboratory and production equipment, practical tests. They are constantly monitoring the innovations in the raw materials market and the progress in the field of coating technology.
The company strives to create the best ways to solve a variety of problems, and we are confident that the products offered will help facilitate the selection of materials that are best suited for your needs and ideas.
Company Director: Dmytro Ostapenko.
ChildAid to EASTERN EUROPE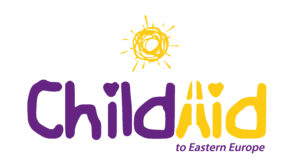 ChildAid to Eastern Europe is a UK-based Christian charity which was established in 1973 as Aid to Russian Christians.
They have worked exclusively in the region and today bring essential support to orphans, disabled children, abandoned babies, conflict victims and vulnerable families.
Working with local partners they offer emergency and long-term social action programmes enabling the vulnerable and disadvantaged to lead normal and productive lives as adults.
You can become a co-author of a real miracle in the real life of a child with a disability through your donation by clicking the "Donation" button below, and use your bankcard to donate any amount in UAH.
Please subscribing to our Facebook page and Telegram to get news.